Ski Strap / Sangle d'attache
EN
:
18"ski strap made by Voile with the Altai Skis logo on it.
FR
:
Nos sangles d'attache de 18 po (46 cm) sont fabriquées par Voile et frappées du logo Altai Skis.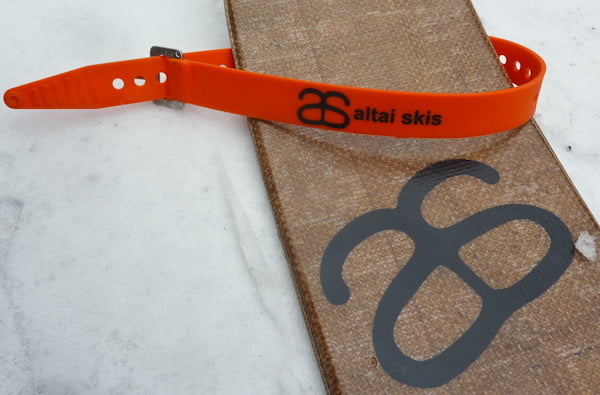 EN

:
They were orange and are now bright green, so they are easy to find in the snow! These are the best ski straps going and we keep a few of them in our backcountry kit for all purpose strapping, repair, first aid... they are very handy.



FR

:
Comme elles sont orange, elles sont faciles à retrouver dans la neige! Ces attaches sont les meilleures et nous en gardons toujours quelques-unes dans notre trousse de randonnée pour divers usages (courroies d'attache, réparations, premiers soins, etc.). Elles sont très pratiques!