Bottes Scarpa Ski Boots T4
EN:
Mondo size chart. The Scarpa T4 boot is a rigid boot that offers great lateral support ideal for telemarkers. At Altai Skis, we suggest using this type of boot with our KOM skis.
Torsion beam for lateral control
Two easy-lock buckles with micro adjust
Ergonomic bellows for a great fit
Ski/Walk mechanism for downhill control and touring comfort
Binding system: 75mm
Outsole: Vibram
Liner: Intuition Cross Fit BC
Range of Motion: 16 degres, Flex: 80
FR:
Charte des tailles Mondo. La botte Scarpa T4 est une botte rigide qui offre un grand support latéral idéale pour les télémarkeurs. Chez Altai Skis, nous proposons l'utilisation de ce type de bottes avec nos skis KOM.
Poutre de torsion pour contrôle latéral
Deux boucles faciles à verrouiller avec micro-ajustement
Bottes ergonomique pour ajustement optimisé
Mécanisme ski/marche pour le contrôle en descente et le confort en randonnée
Système de fixation: 75mm
Semelle extérieur: Vibram
Chausson isolant: Intuition Cross Fit BC
Range of Motion: 16 degré, Flex: 80
Taille MONDO / MONDO Size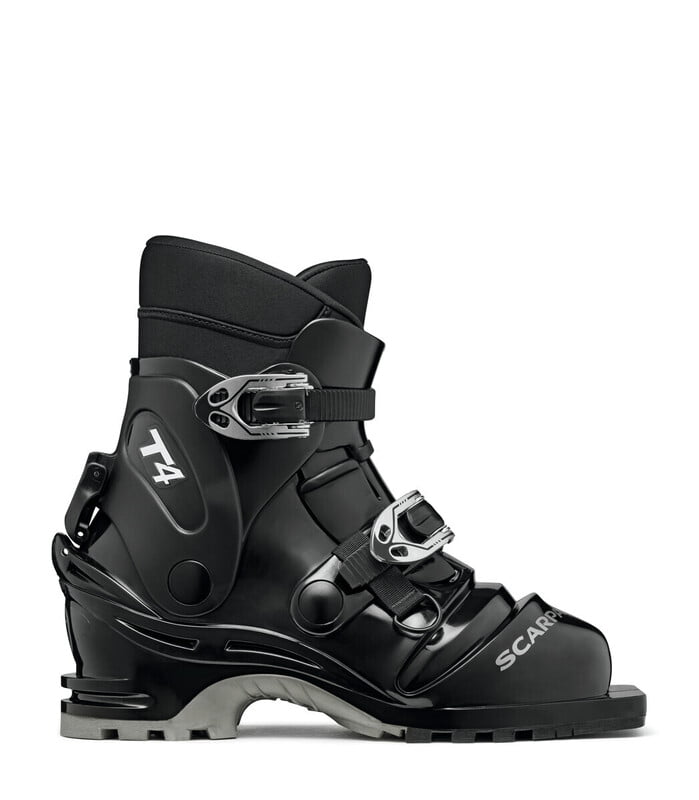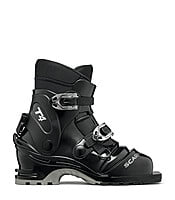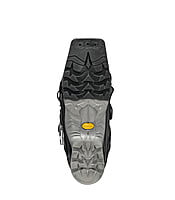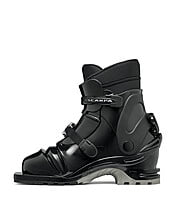 Charte des tailles. Size chart
Mondo | US Men's | US Women's