3 Pin Cable 75mm Binding / Fixation de 75 mm par câble à 3 broches
EN
:
The binding is light, sturdy and reliable
FR :
fixation est légère, forte et fiable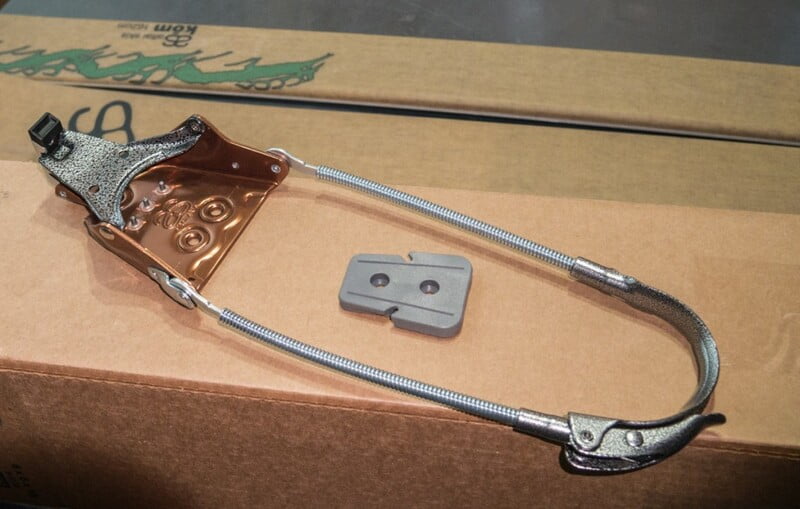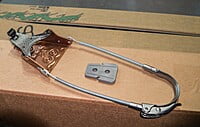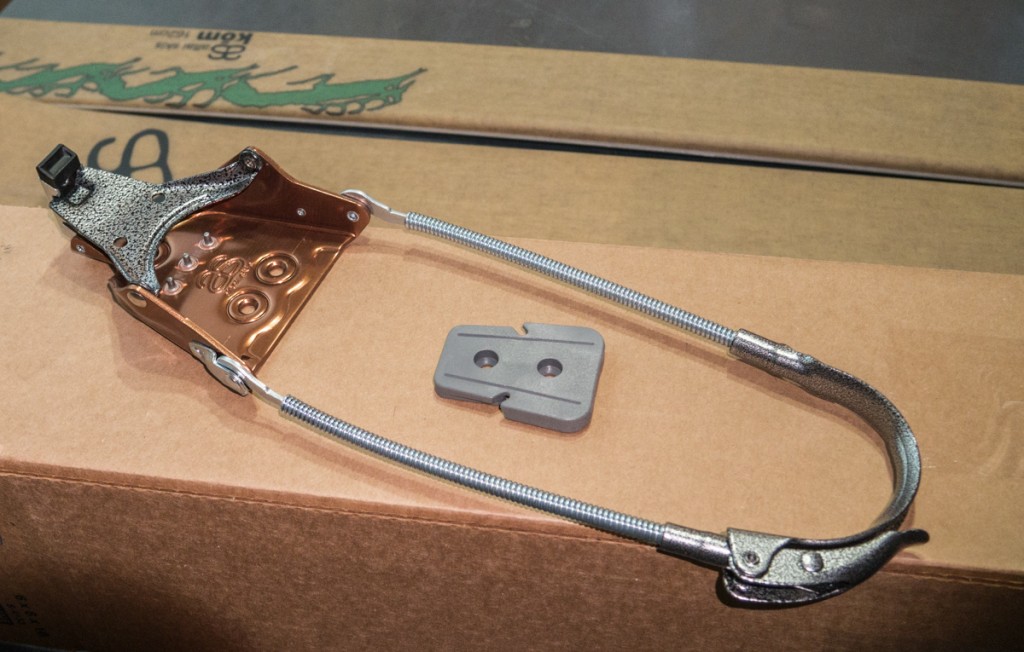 EN
:
I have been using the 3 pin cable since it came out in the 1980s. The binding is light, sturdy and reliable. One can tour with it in the free flexing 3pin mode (either unbuckle the cables or take them off),or lock in the cables for the more secure and powerful downhill mode. Add to this a double attachment for increased reliability in the backcountry and a weight of only 12 oz per ski and you have the ideal backcountry binding. We highly recommend this for the Kōm ski.
The cables come sized long and can be cut to your boot size. If you let us know we can cut them for you, or you can cut them with either bolt cutters or a cutting wheel on an angle grinder.
These also come with the screw and heel kit supplied by Voile (the manufacturer), so wood screws.
If you plan to use the 3 pin cable on the Hoks please specify in the note section of your order and we will substitute the heel kit with the appropriate M6 screws for the inserts.
FR
:
J'utilise le câble à 3 broches depuis qu'il est sorti dans les années 80. Sa fixation est légère, forte et fiable. Avec celui-ci, on peut faire de la randonnée en mode flexible à 3 broches (on peut même détacher les câbles ou les enlever), ou verrouiller les câbles pour plus de sécurité et un mode de descente plus puissant. Ajoutez-y une double fixation pour une meilleure fiabilité hors-sentiers et un poids de seulement 12 onces par ski et vous trouverez la fixation hors-sentiers idéale. Nous vous le recommandons fortement pour le ski Köm.
Les câbles ont une bonne longueur et peuvent être coupés selon la taille de votre botte. Si vous nous le faites savoir, nous pouvons les couper pour vous, ou vous pouvez aussi les couper soit avec des pinces coupantes ou à l'aide d'une meule tronçonneuse sur un rémouleur d'angle.
Ils viennent aussi avec une trousse de vis et de talon qui est fournie par Voile (le fabricant), donc des vis de bois. Si vous les avez l'intention de les utiliser avec les Hoks, veuillez nous le mentionner et nous substituerons la trousse de talon avec les vis M6 vis appropriées aux insertions.